The Best Chicago Summer Fun & How to Calm the ADHD Chaos
Summer. Sunshine. Play. Chicago summers mean sandy beaches, troll hunts and fireworks all season long. Chicago has a lot to offer for spending quality time with friends and familiy, whether you live here, or are visiting for a Chicago adventure.
Before you venture on an outing, keep a well-stocked bag on hand of snacks, water, hats and sunscreen. Hold in mind that transitions are tough when living with ADHD. Prepare in advance by involving kids especially the plans to get buy-in. Limit choices to a few options to avoid indecision and make sure each choice works for you too. Preview plans with everyone and lay out your expectations. Just as important, make sure you acknowledge small successes.
Here's a list of six favorites for your Chicago summer bucket list.
Top Six Chicago Summer Favorites
Cruise the Seadog
The Seadog is a perfect blend of boat ride for the kids and architectural cruise for the adults. Take this exciting 75-minute boat ride that departs from Navy Pier. You cruise along the lakefront, with views of the famous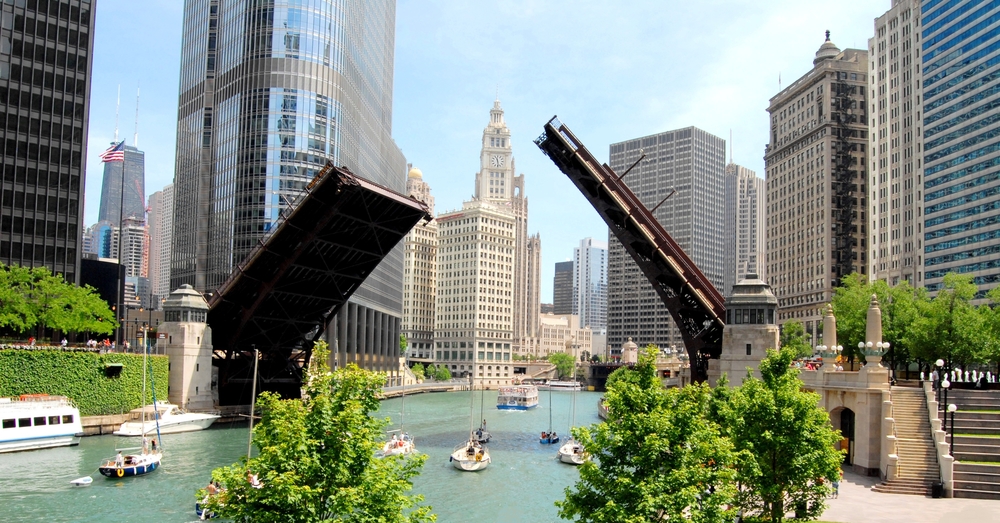 bridges of the Chicago river, Buckingham Fountain, Grant Park, and more! The guides tell you funny stories about some of Chicago's most famous buildings, such as the Merchandise Mart, Lyric Opera and Willis Tower. The kids love it and so will your dog who's allowed to come too! (600 E. Grand Ave; www.seadogcruises.com/chicago)
Ride the Navy Pier Ferris Wheel
Stay a little later at Navy Pier, or make it another outing, and enjoy all it has to offer. Take in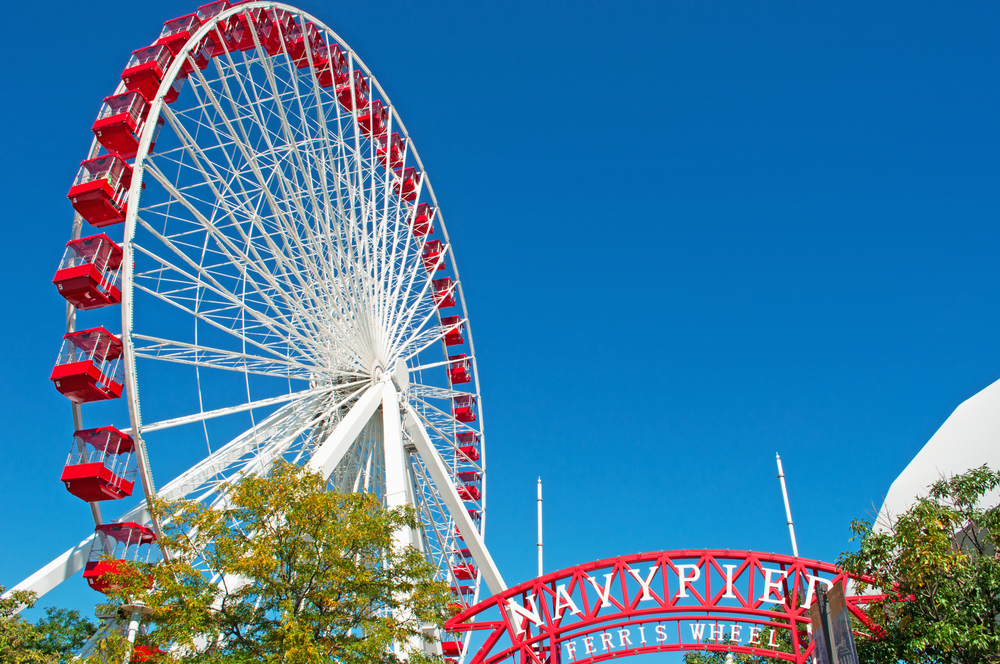 the panoramic view of Chicago from one of the six tallest Feris wheels in the United States! Each car is air conditioned for those hot, humid Chicago summer days. There's plenty of room for the entire family - you can have a group as large as eight adults and two kids in one car. Interesting facts play during the ride with interactive video screens! Venture out on a Wednesday or Saturday afternoon and stay for fireworks! Need I say more? (600 E. Grand Ave., Streeterville; navypier.org)
Build Sandcastles at the Ohio Street Beach
Right near Navy Pier, this beach is a great atmosphere for an outing. Playing in the sand can be soothing for fidgety kids and kids at heart. Watch the boats go by and enjoy the summer air. Beach paths are accessible. (Ohio St. & Lake Shore Dr.; chicagoparkdistrict.com)
Hunt for Trolls at Morton Arboretum
I recently went to this gem of open grasslands and woodlands. An exhibit of handmade Trolls is on display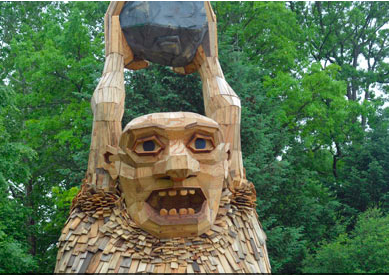 this summer, created by artist Thomas Dambo along with his team and volunteer woodworkers. Visitors can comb the area for these Trolls tucked away in various sections. The trolls are about 15 – 30 feet tall, created as protectors of our environment. You can pick up a "Troll Hunters Handbook" when you arrive to help you with clues to find each Troll's "secret hideout." Kids will love the troll-sized toothbrush that comes with it and other Troll stuff. Paths are accessible and drivable. (Photo: Morton Arboretum). (4100 IL Route 53, Lisle; mortonarb.org)
Rock at the Botanic Garden Summer Music Nights
Visit the Chicago Botanic Garden this summer on Music NIght every Monday to Thursday evening. The mix of music and natural beauty especially mid-week is a wonderful way to unwind with friends and family. Pack a dinner or get a light bite at the Garden Grill or the Rose Terrace Beer Garden. (1000 Lake Cook Rd., Glencoe; chicagobotanic.org)
Cheer on Chinatown's Dragon Boat Race
I haven't done this yet, but it's on the calendar for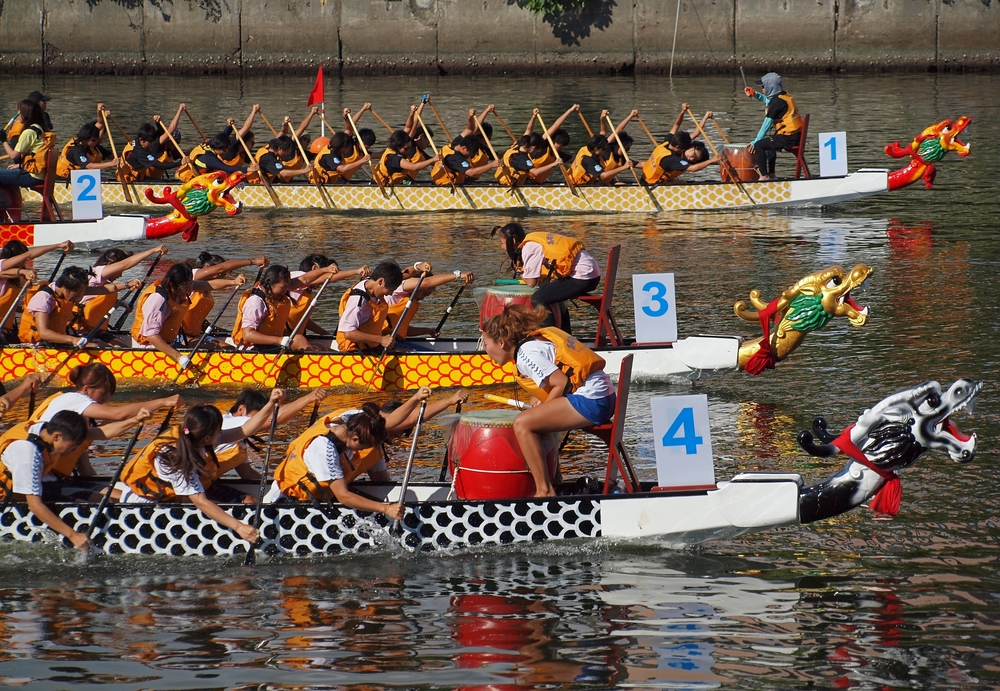 this year! Watch 30 boats shoot down the Chicago River as they compete in the traditional Chinese Dragon Boat Race. This ancient tournament goes back over 2,000 years. The event has live music, kid's activities, dance performers and lots more for the entire family. It starts from Ping Tom Memorial Park, June 22, 8 am – 5 pm. Free. PS. For these day-long festivals, plan for the optimal time of day for you and your family. If driving, try using a parking App, such as ParkWhiz or SpotHero. (300 W. 19th St., Chinatown; chicagochinatown.org)
Experience Nature at Chicago River Canoe and Kayak
One of the best ways to explore our beautiful Chicago streams is on a canoe or kayak. Chicago River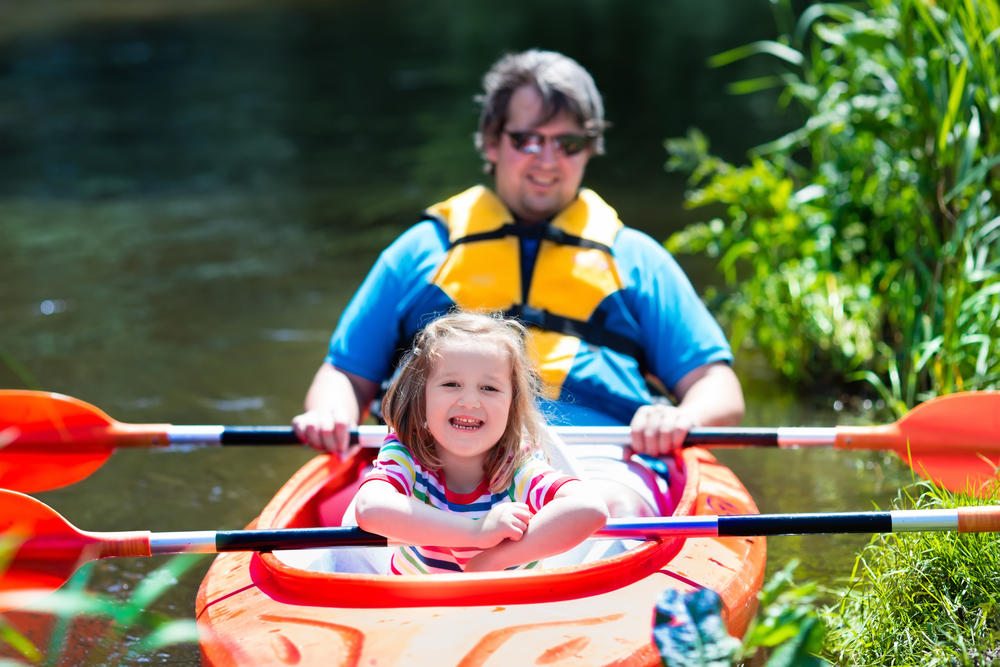 Canoe and Kayak rents, provides lessons and holds group outings on our idyllic Chicagoland waters. They also provide life jackets. You'll find unusal and bountiful birds, turtles and other wildlife. Kids and adults love these outings because they get to particiapte in the experience. Launches are in Skokie Lagoons in Winnetka and Busse Woods in Elk Grove. Try one of their Sunset or Morning Cruises. Look for me when you go. I will most likely be there! (Go online for their various launching addresses; chicagoriverpaddle.com)
Chicago has so much to offer to adults and kids, especially now that summer is finally here!
Expect the Unexpected
• Choose a few things you'd like to do, talk to your family members and/or friends and get some dates on your calendar. If you're new to outings with young kids, start with a short adventure and reflect on the experience.
• Let go of perfection. Things aren't going to be perfect. Sometimes it may feel that things didn't go well at all and that's OK. It may help if you asked yourself, what's one thing I would like to take away from this to feel like it's successful? A photo with the my child (even he isn't visibly enthused)? Spending an hour without a meltdown?
• Try not to judge yourself if things don't go the way you wanted. You're doing your best. Have a "good enough" attitude and move on.
Most of all, focus on the fun moments, the experiences that make you laugh or feel connected to your friends and loved ones.
Have anything to add to your Chicago bucket list? Tell me your favorte and let me know how it goes for you!
Warmly,
PS. Need more support to reduce stress and boost confidence so you can create the family life you want?
Contact me for an ADHD Strategy Assessment and we can talk about a plan you can put into place now!
Transforming Parents Lives
Help for Outbursts and Frustration in ADHD Now
Why ADHD and Mindfulness are a Promising Twosome