Stop Burnout: How to Find Your Joy with ADHD
For a lot of folks, the holiday season is about family and friends, school breaks, vacations or staycations, and social gatherings. But for families living with ADHD, while we hope for fun and joy, this is often a time of more chaos, burnout and stress.
Find Joy, Practice Resilience
Modifications in holiday routines and expanding daily roles can be enervating and arduous to manage. The roller coaster of increased holiday stimulation and boredom is a struggle to balance. Parents feel disillusioned with disrupted plans, embarrassing meltdowns and onerous judgments.
When we find joy in even the toughest of times, we practice resilience. Here are three ways to find lasting joy starting now, so you can stay resilient living with ADHD.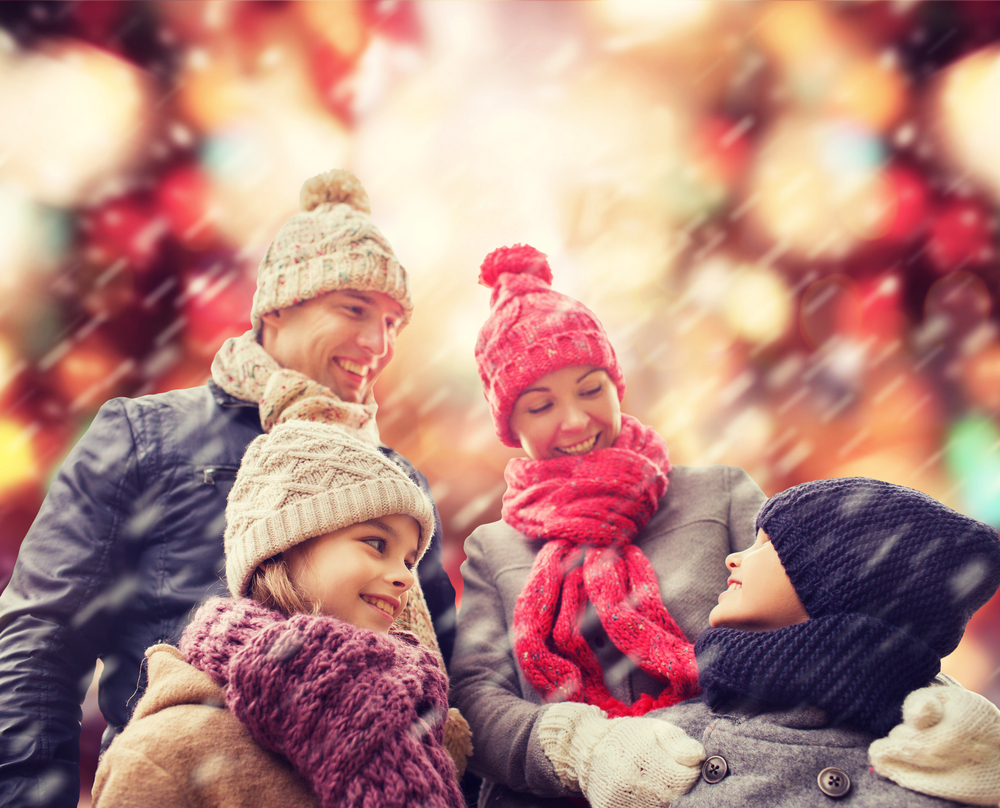 Be Willing to Let Go of Expectations
We tend to get attached to what we plan and want to take place. At the same time, we know all too well that with ADHD and related challenges, stuff happens. We set ourselves up for
disappointment and frustration.
We want our kids to be "well-behaved," at a social gathering, but we find ourselves holding our breath at the slightest provocation. We have well-intended plans for a family outing, but plans get hijacked by impulsive reactions and distractions. Rather than getting stressed about a future or past situation, we can try to
let go of the outcome
we are hoping for (or hoped for) and
stay with the present.
Quick Tips:
• In fabulous book the Heart of Laser Focused Coaching, author, Marion Franklin, who is my wonderful mentor coach, recommends asking yourself "What's true right now?" (For any coaches out there, Marion's book is a game changer!) When we let go of our expectations, we are more equipped to accept and deal with a challenge when it happens. This doesn't mean we don't want to hold ourselves or our children to standards. It means we must be willing to meet ourselves and our kids where we are now, and accept our present situation.
• Getting anxious about the situation and what might or might not occur sets us up for stress and disappointment. We remain triggered about the situation and are not our best selves in working through it or in modeling as parents.
• Learn from the present and use the situation as a teachable moment when it happens.
Focus on the Relationship
Especially during holiday or vacation time, we may feel compelled to make "good use" of our time by crowding our calendars with outings and back-to-back excursions. We may feel the need to entertain, keep ourselves busy, and "fill up" our lives, which can lead to feeling overstretched and drained.
It may be helpful to ask yourself, What does it mean to feel "filled up" in your relationships? What strategy are you using, if any, to create authentic connections with important people in your lives?
Quick Tips:
• To be engaged and fulfilled, relationships can connect by allowing for space to explore. Ask yourself, "What's important about this time together?"
• When living with ADHD, it's important to have opportunities for the brain to regroup from being in overdrive. Experiment with downtime with friends and family. What does your ideal of downtime look like?
• Create possiblities for unstructured activities, such as hikes, creative arts or drama activiies, or another meaningful free-form interest.
Let Go of Judgment
Holiday gatherings and plans are packed with social expectations from ourselves and others. We may feel judged by family members for our child's behaviors: "I can't believe you let her get away with that." We may be judging our own kid's behaviors: "He should be able to sit through dinner by now." Or, we may be judging our parenting: "I can't believe I haven't taught her by now that she can't get up so many times from the table." Or, we may judge ourselves: "I don't have anything valuable to say."
Quick Tips:
• Try to stay neutral on judgments about yourself or your child: "This is the way it is right now. It's not a sprint. It's a marathon and I am in it for the long haul."
• If you feel criticized by a relative, you can say, "I'm/We're working on it." Or, "I'm/We're not working on that right now." Try to stay objective in your tone.
• Trust your intuition. Believe that you're doing your best.
• If you're not comfortable in a situation, remember you have a choice to limit your participation, whether it's to take a break, not participate, or stay for a short while.
Holiday time can be stressful, especially living with ADHD and related challenges. To find lasting joy and resiliience:
• Be Willing to Let Go of Expectations
• Focus on the Relationship
• Let Go of Judgment
Experiment with some of these and let me know how it goes for you!
Warmly,
PS. Need more assistance creating lasting joy and resilience living with ADHD?
Contact me for an ADHD Strategy Assessment and we can talk about some solutions you can put into place now!
Transforming Parents Lives
Overcome Hidden Obstacles Living With ADHD
Stuck in the Dependency Trap? Launch Your Adult with ADHD