Four Ways to Make the Most of Family Time
Our three kids loved the Chicago Museum of Science of Industry, with so many fascinating exhibits you could barely cover it all in a day!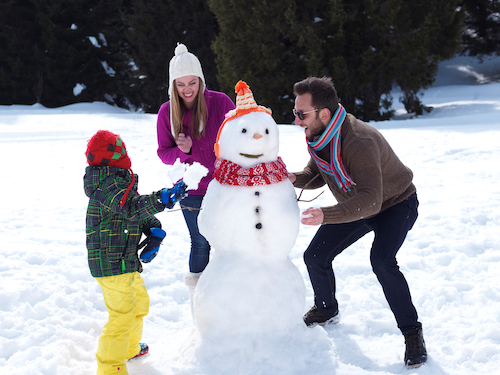 Plenty of preparation went into planning this day-long trip to the south side of Chicago.
We made sure the kids were up early, as if it were a school day. My husband walked the dog while I made the lunches for our break between exhibits. But even with the best of plans, or so we thought, the morning slipped by and we still hadn't left for the Museum. By the time we finally made it into the car, we succumbed to eating our lunches on the way down. Arriving at the Museum depleted and exhausted, our day was half over.
Four Ways to Make the Most Out of Family Time
Each of us with our various strengths and challenges with organization, time mangagement and distractibility, I learned we could work together as a family, teach our kids skills, learn some strategies ourselves, and make the most of our family time.
Here are four ways parents can feel peaceful, calm and more effective so you can foster family teamwork and help your child become more independent.
Involve the Kids
Involve your kids in the preparation. After our first trip to the Museum, rather than us controlling the day, we decided to have the kids pick the exhibits to create some ownership, and to involve them in the planning and organization of our outing. Experiment with what your child is capable of doing to prepare for the event. We could have involved our kids in making their own lunches, which we did from then on! Ask your child how he would like to participate.
Quick Tips:
• Have each member of your family choose a family event or activity for family time. Agree in advance that each member will have a turn.
• Have each member decide how they would like perpare for a family event. For example, creating an idea, setting out snacks, assisting in making a meal, helping with clean-up, preparation of materials.
Plan for Transitions
For our trip to the Museum, it took a lot more time than we anticipated to get ready, get our stuff in the car, and get ourselves and our three kids out the door. We would have been better off predicting those in-between events that have a tendency to derail us and building some cushion time into our schedule. These are transitions which we need to prepare for.
Quick Tips:
• Set up a no-screen landing zone to minimize distractions during crunch times, including when it will be reasonable for everyone to have their screen-time back. Discuss your goals for doing this with your family.
• To avoid last minute scrambling, post the steps for getting ready for the event or activity where each person can see them, including times for completion, and involve your kids in these steps when possible (a white board or magnetic board is helpful). Use a timer if you find this beneficial. You may want to include a list of what to bring, such as snack or water.
Stick to Routines and Rules
Even during unstructured, non-school days, or "staycation" days, children and adults need routines and some structure. Although the ADHD brain likes novelty, structure allows for freedom to get things done. If you or your child has difficulty transitioning in and out of routines, which is common for individuals with ADHD, you may want to keep your non-holiday routines.
Quick Tips:
• If you fall off your routine because of a vacation away, mark a day in your calendar when you'll pick up where you left off.
• You may want to have holiday rules for extended holidays, like bed-time or screen time, but make sure you have a structure and keep to that structure. Post the routine, where everyone can see it, and be clear that those rules are only for the holidays. Be prepared that it may take several days to get back to the regular routine.
Manage Your Self-Care
Make time to take care of yourself so you have the energy to take care of your loved ones. This can be tough when you are busy taking care of your kids, but it's essential so that your energy is restored, and you can give them your best. Just as important, your modeling shows your kids the example of how to make self-care a priority.
Decide what helps you rejuvenate and commit to doing it.
Quick Tips:
• Take time to pause and take a break. You may want to set a timer for your break, depending on your circumstances.
• Make a list of stress-free, actionable self-care activities. Some examples are: Breathe deeply, read for pleasure, walk outside, exercise, keep a gratitude journal, plan a favorite meal, write a thank you note, call a friend, draw, or play with your pet.
• Commit your intentions aloud, to your partner, friend or support person. This can be helpful to hold yourself accountable.
To wrap up, to make the most of your family time, foster family teamwork, help your child become more independent AND
have fun while you're doing it:
• Involve the Kids
• Plan for Transitions
• Stick to Routines and Rules
• Manage Self-Care
Try one or all of these and notice any shifts in your family time.
I'd love to hear how it goes for you!
Warmly,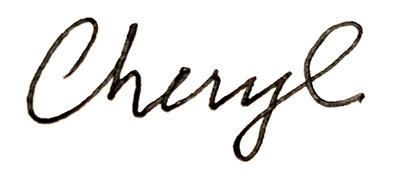 PS. Need more support so you can manage the logistics of your family and still feel peaceful and calm?
Contact me for an ADHD Strategy Assessment and we can talk about a plan you can put into place now!
Transforming Parents Lives
Four Tips to Reduce Clutter and Stress with ADHD
Go To Bed, Stay In Bed