How to Transition in These Scary Times with ADHD
With COVID-19 and shelter-in-place recommendations, the transition to staying at home isn't easy. It's understandable to have challenges balancing your kids' e-learning with working at home, or keeping up with your business while staying motivated.
ADHD and Transitions
Transitions are tough for everyone especially when we have to shift from a preferred activity to one we really don't like to do.
When you live with ADHD, you've probably found that transitions are particularly difficult. This is because the reward center in the brain doesn't fire as actively. When you and your loved one get involved in a rewarding activity, you may tend to "hyperfocus." This means you may intensely fixate on activities that interest you and may block out what's around you. When required to do tasks that are less rewarding and less interesting, there can be a tendency to hit resistance.
Transitions can also be challenging when there's a need for sameness and predictability. With the state of the world as it is right now, constantly changing with new and overwhelming information, unexpected changes that require adaptations such as sheltering in place can feel threatening.
Here's a list of strategies to support you and your loved ones through this stressful time.
Routines:
Quick Tips: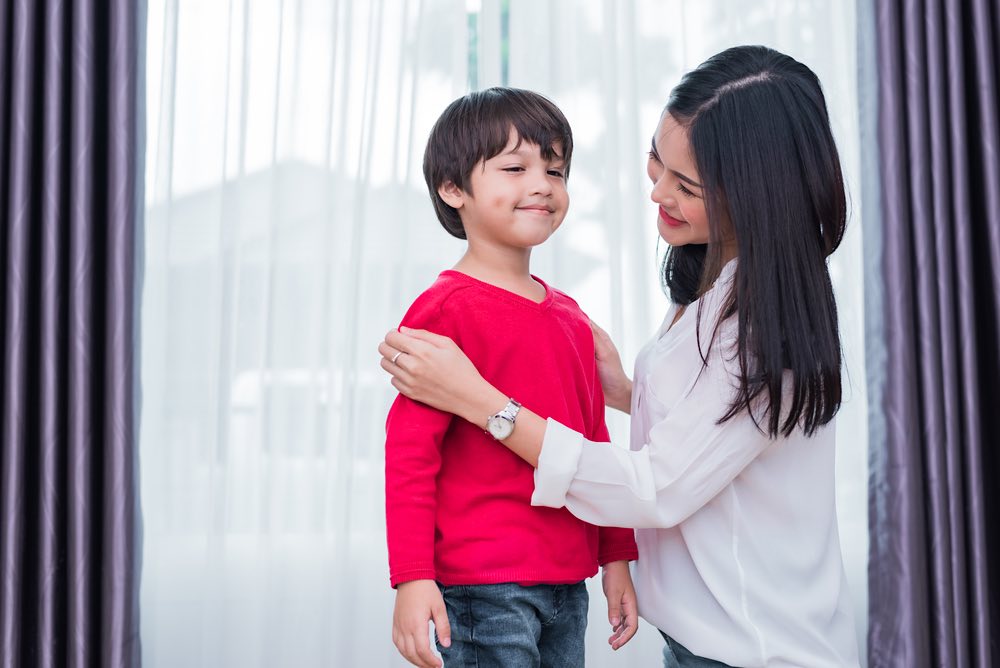 • Stick to routines. Block your day in your calendar for work, play, and meals. Having a sense of knowing what you want to do and when can support you and loved ones in staying centered and focused.
• Wake up at a consistent hour and get dressed. Sticking to regular wake-up hours, and getting dressed for the day (rather than hanging out in your PJ's) lifts your mood.
• Design a specific routine that immediately follows a favorite activity. This will help shift from one activity to another. Create a visual schedule that clearly shows what's coming up next. Use a timer which can't be argued with, to provide a warning that the activity or task is about to come to an end.
• As you and your loved one transition to a new activity or task, set up a special way to recognize the shift in activities, such as checking off a list, X'ing off the activity a calendar, or putting a marble in a jar.
Work:
Quick Tips:
• Have a dedicated place to work for each person in the household.
• Set rules and boundaries. For example, there can be a rule such as when it's OK for your child to check in with you for questions. You can also set limits for members of your household to spell you or trade time for obligations or chores.
Connect:
Quick Tips:
• Reach out regularly to friends and/or relatives by phone or videoconference.
• Play games, which besides videogames, can include board games, cards, and theatrical games, such as charades. Remember the oldies like "Simon Says," "Red Light, Green Light," or "Mother May I?". Watch funny movies and child-supervised YouTubes. Add laughter to your day.
Self-care:
Quick Tips:
• Practice gratitude. Keep a grateful journal and try to model what you're grateful for by taking turns saying it aloud with your loved ones. For example: "I'm grateful for my home because it keeps me safe." Or, it can be something like, "I'm grateful for my music because it keeps me in a good mood."
• Don't be afraid to ask for help. Asking for help is not selfish. Getting the support you need is a form of self-care. Besides, we need to take care of ourselves so that we have the strength to take care of our loved ones.
These times aren't easy transitioning to sheltering in place is tough, but we will get through this together.
Wishing good health to you and yours,
BTW, Please know I'm here to support you. If you need any assistance putting any of these strategies into place, please don't hesitate to Contact me.
Transforming Parents Lives
ADHD and Vulnerability: How to Reboot Under Stress
ADHD and Uncertain Times: How to Get Things Done Now!