Make Your Headlines Pop with CoSchedule's Headline Studio for Entrepreneurs with ADHD
When you live with ADHD, it can be tough to express yourself in a way that's short and to the point – especially when you're sharing lots of great content with your customers and clients. Now there's a new tool by CoSchedule called Headline Studio that can make your headlines go from moderate to amazing with the help of some fantastic features. I really love this tool. It takes a lot of the guesswork out of creating killer headlines and it streamlines the process so you don't get derailed. And best of all, it's lots of fun to use!
Let's go through CoSchedule's Headline Studio's unique features that can be especially helpful for ADHD'ers:
Suggestions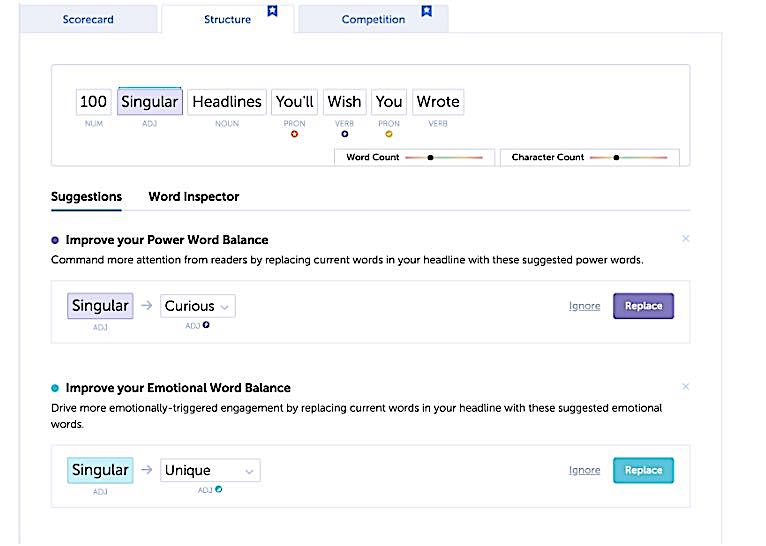 With Suggestions, you receive a word balance report that tells you the types of words you used, so you can balance your headline with what Coschedule identifies as common, uncommon, emotional, and power words. This way your headline will perform better.
You receive actual suggestions of word replacements that will improve your headlines based on current industry data. For example, if you need more uncommon words, you'll receive some suggestions which you can then use with a "click" and replace the prior word. This is an excellent feature because you won't get derailed by searching on another tab for a word that will work. It's right in Headline studio.
Word Inspector
Word Inspector allows you to easily find a similar word that you may be looking for to replace an emotional or power word, for example. No need for time-consuming and distracting searches for words or tabbing on other websites!
Versions & Favorites
Versions keeps track of all your past records of each headline. Headline Studio takes away the prioritizing for you, by starring the best scoring version and listing it at the top. No more agonizing on what headline will work best online. Headline Studio does it for you!
Competition
The Competition feature tells you how your headlines are performing in search results. I don't know about you, but I get motivated and inspired by other related content out there, and those topics are all in Headline Studio! It's market research right at your fingertips!
Thesaurus
A quick search in the Headline Studio Thesaurus tells you if a certain word will boost your headline score. If your word selection doesn't quite cut it to boost your score, the Headline Studio Thesaurus will give you words that will!
Word Banks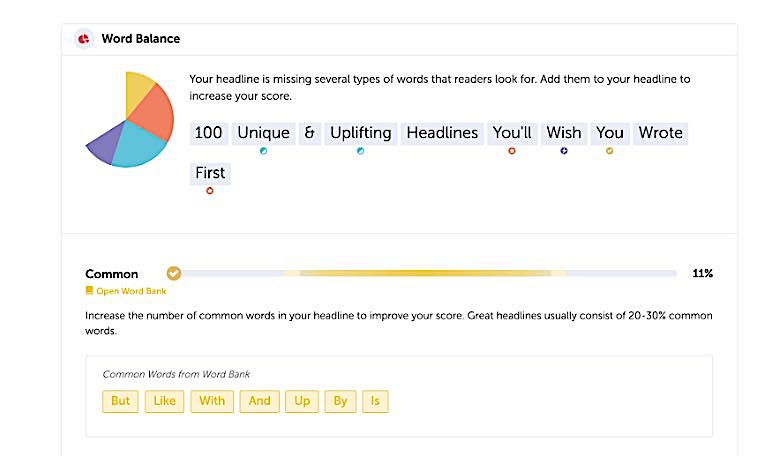 Word banks provide you with hundreds of words for common, uncommon, emotional, and power words to improve your headlines. It will tell you which word types are still missing in your headline and helps you find words to improve your headline score. You can't beat that!
The result is a brilliant Headline that will lead readers to your outstanding content!
Get started for
free
today with
Coschedule's Headline Studio
and let me know how you like it!
Warmly,
PS. Need more assistance with staying on track with running your business?
Contact me for an ADHD Strategy Assessment and we can talk about some steps you can take right away!
Transforming Parents Lives®
Emotional Flare-Ups with ADHD Getting the Best of You? Four Ways to Pull Through
Build Strong Connection with Loved Ones in Three Genuine Ways Living with ADHD