Eliminate Marketing Guesswork for Entrepreneurs with ADHD!
When you live with ADHD, it can be tough to stay on track of all the moving parts running a business– from triaging endless emails, managing multiple projects, and sharing lots of great content with your customers and clients.
Build a Seamless Workflow
Wouldn't it be great if you could sync all your favorite tools and social platforms into one place? Now you can, with Coschedule, an app that focuses on driving traffic to your blog or your company's blog, without jumping from one platform to the next.
Eliminate the Guesswork
Coschedule allows you to promote like a team of social media experts through "Best Time Scheduling," that spaces out your messaging for maximum coverage. Scheduling dozens of social media messages in bulk, it creates a predefined social sharing plan you can reuse again and again. This allows you to focus on creating exceptional content, rather than having to manually fill in your social queue.
Coschedule also uses "Requeue," to re-use your best social media posts without the manual work. ReQueue fills in the gaps of your daily schedule (with your intelligence settings) not manual guesses!
Requeue takes into account your entire social schedule to promote your messages at the most optimal times by finding the gaps in your schedule so you don't have to do it yourself.
Quick Tips:
• Curate and share content with followers without ever leaving the browser.
• Put an end to copy/paste commands or switching from one tab to the next!
Track Your Performance
Coschedule
helps you track what's working and what isn't. Whether you live with ADHD of not, when you have multiple tasks and projects to manage, having
Coschedule
to
track your outcomes
is a huge plus. You use real-time data so you can continue to drive results. With its unique reporting you see what resonates with your followers and you can then create content that connects with your readers.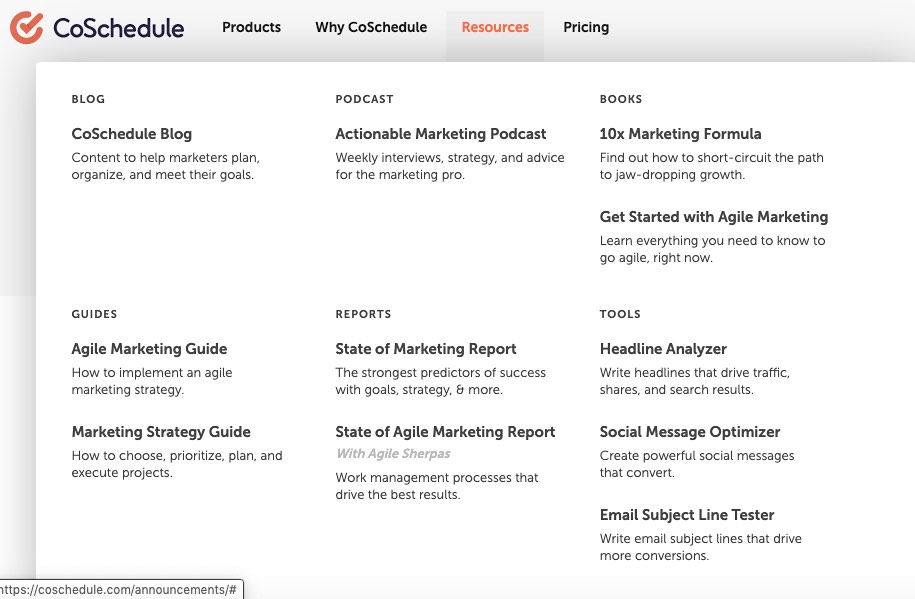 You can even improve your performance by tapping into all the Resource Coschedule has to offer, such as its marketing podcast, marketing guides, Academy Pro best practices and Coschedule tools such as Headline Optimizer, Social Message Optimizer and Email Subject Line Tester.
Quick Tips:
• Save time with all the tools that integrate with Coschedule, such as WordPress, Google Analytics, Evernote, Google Docs, MailChimp, Zapier, Insightly and more!
• Take advantage of the marketing resources, guides and tools CoSchedule has to offer.
• Access Academy Pro, which has a wide variety of marketing courses and digital copies of marketing books to help you improve your marketing!
In a nutshell, eliminate the guesswork and build a seamless workflow with Coschedule.
• Save time with Best Time Scheduling
• Reuse your best content with Requeue
• Save Time
• Track Performance
• Take advantage of Coschedule resources .... and more!
Try the Coschedule free 14-day trial and let me know how it works for you!
Warmly,
PS. Need more assistance making the best use of your time and improving your performance?
Contact me for an ADHD Strategy Assessment and we can talk about some solutions you can put into place now!
Transforming Parents Lives
How to Stop the Tug of War with Routines and ADHD
ADHD in Relationships: How to Overcome Frustration Now!